BOOKKEEPING
Leverage the power of cloud based accounting to streamline your processes and build a solution that will save you both time and money.
accounting that works with you. not against you.
flexibility
Every business is unique. Your bookkeeping should be flexible so it best serves your unique needs.
scalability
Are your current processes holding you back from growing? Implement accounting processes that streamline the flow of information and grow as you grow.
control
Does it feel like you are losing control of what is going on financially within your business? Reduce your workload and increase your control through approval workflows and better data visibility.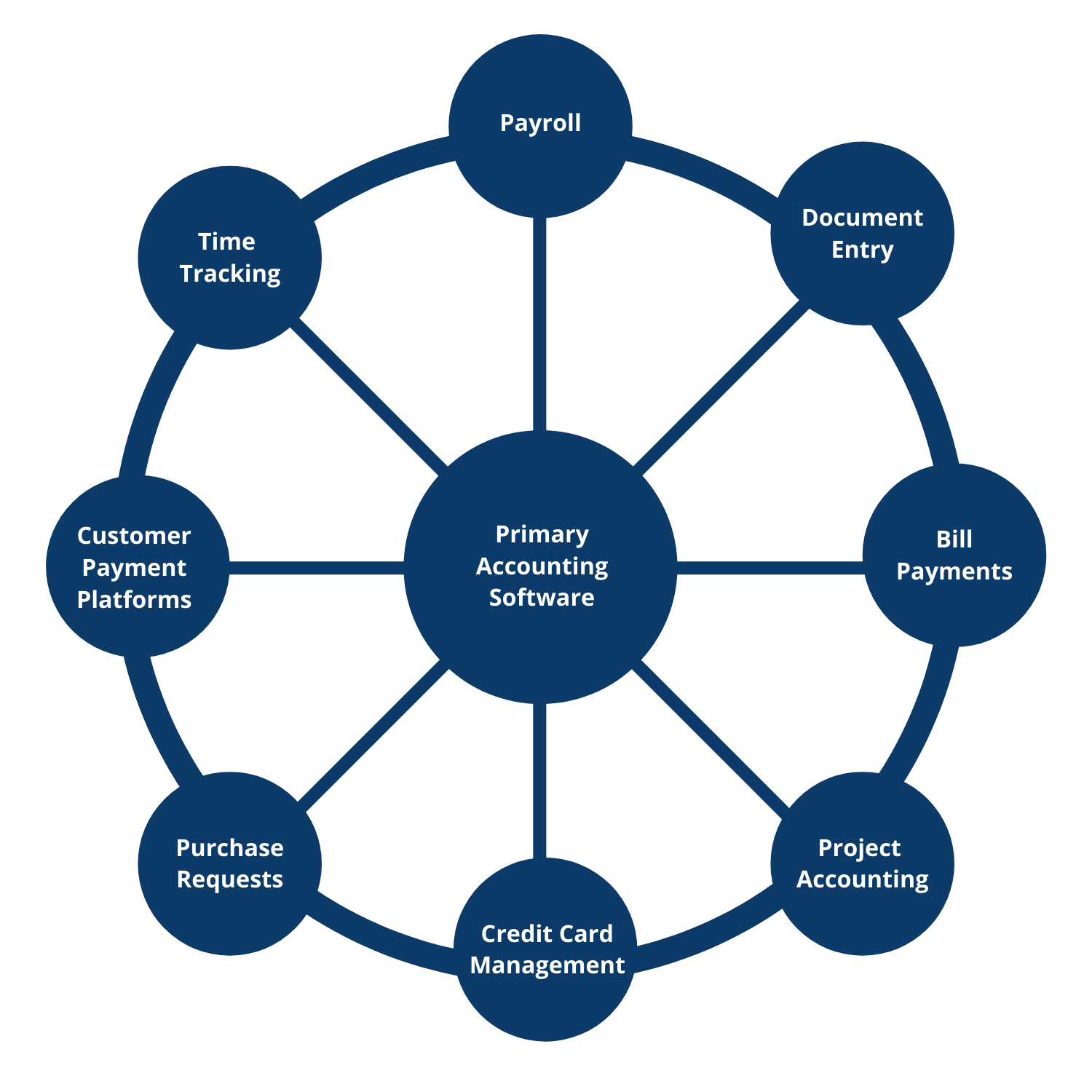 streamline your bookkeeping processes
As businesses grow, applications are added to help solve new problems and accommodate the growth. Eventually, these individual software turn into a process nightmare as you are managing data in multiple places. Taking a step back and identifying ways to bring accounting, sales, and operations systems together will enhance your bookkeeping and give you better data.
bookkeeping services
Let us help you implement a cloud-based accounting system that is customized to your unique needs, saves you both time and money, and helps you grow your business.
Increase efficiency and control through automated check printing and vendor payments with a built-in approval workflow.
Manage employee cards with ease, review and approve purchases, and stop chasing receipts.
Rest easy while our experienced professionals ensure your books are accurate, up-to-date, and balanced to your bank account.
Access all of your documents quickly using our secure, cloud-based storage.
Analyze the health of your organization with accurate and timely reporting.
Includes employee onboarding, time tracking, PTO tracking, benefit deductions, direct deposits, tax payments, quarterly tax filings, and annual W2s. Employees have access to a self service portal to retrieve paystubs and W2s.
Add a second layer of reporting with tracking by individual projects. Monitor labor hour budgets and material budgets against actuals to ensure each project is on track and profitable.
Allow our team to take the stress out of sales tax and file returns on your behalf.
Our team will review, prepare, and file all of your 1099 forms each year.
SAVE TIME AND MONEY ON YOUR BOOKKEEPING
Let us help your business implement bookkeeping processes that scale with you and reduce your administrative time.